Upload a Team and Roster List with MeetPro
Uploading a list of teams and rosters to AthleticLIVE from your meet management software is a requirement for several functions to work. It is good practice to do so as a part of your setup for every meet. This article will walk you through uploading a team and roster list from MeetPro for an XC meet.
Within MeetPro, select Reports  Rosters from the menu bar.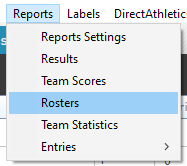 Configure the options as follows:
Format: HTML
Gender: All
Sort: Name
Teams: All Teams
Check the Comp #s and Years boxes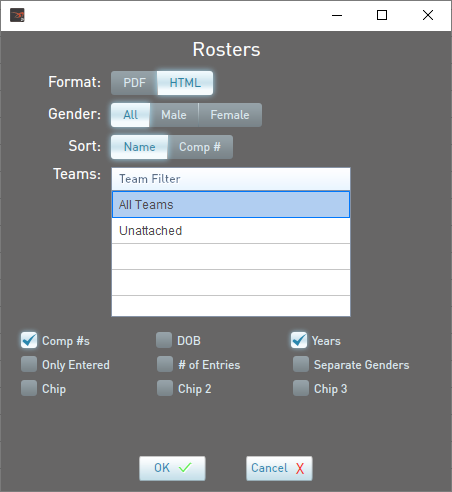 Click OK. The report will open in a browser window. Once the report is displayed, either right-click and choose Save As... or use the CTRL+S shortcut key to save the report to a location on your computer.
From the AthleticLIVE Meet Administration Portal, select  Upload Rosters.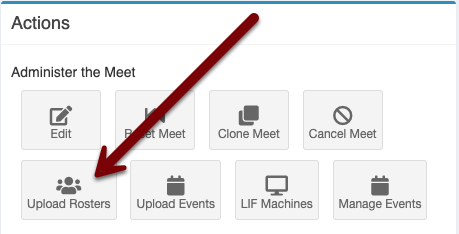 On the following page, select Choose File, and select the file you just saved. Your teams and rosters will be visible on AthleticLIVE shortly thereafter.
---
How helpful was this article?
---