Upload a Team and Roster List with Meetpro
Before uploading teams and rosters, make sure you have created your meet in AthleticLIVE.
How to upload teams and rosters
Go to Reports -> Rosters
Setup options as shown in the "Example Settings Screen" image.
Click "OK". This will open the rosters in your browser.
Within the Browser, click Ctrl+S and save the rosters to your machine.
Open up the AthleticLIVE admin and go to a meet. Click "Upload Rosters" and follow the instructions there.
Within a couple minutes, your teams and athletes will be available on AthleticLIVE.
Example Settings Image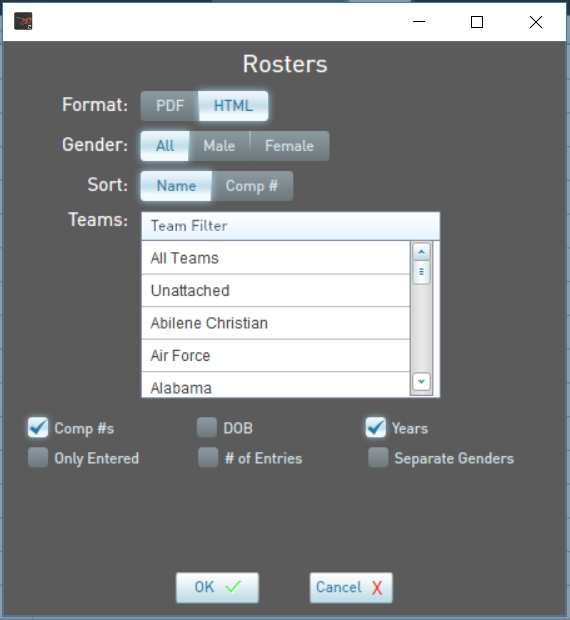 ---
How helpful was this article?
---