Comment on or Share a Result
If it was a good day, and you recorded a big PR—you need to brag. It's ok; we understand! In fact, we've made it easy.
Sharing a Result
You can share anybody's result with any social media provider. Simply find the result either in meet results or on a bio page, and then click on the mark itself.

You can then choose the social media platform of your choice to share the result.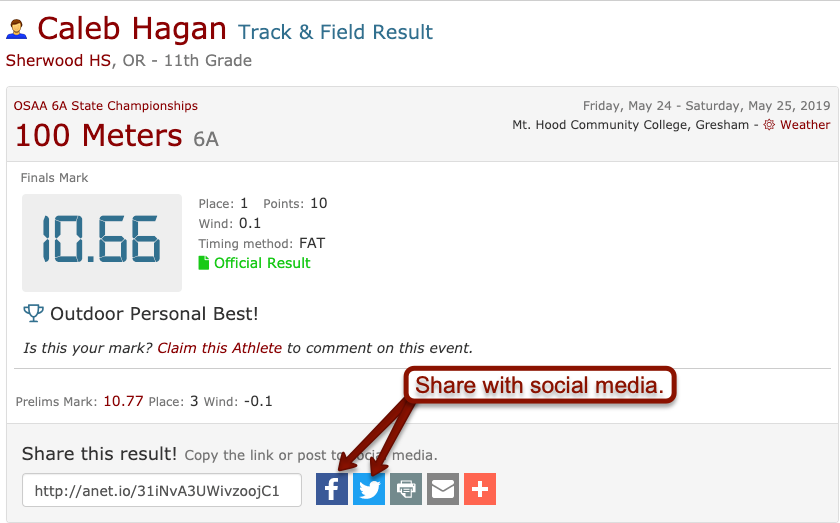 Commenting on a Result
You can only comment on your own results. In order to comment on results, you'll need to claim your bio. See
Claim Your Athlete Bio
for instructions on how to do this.
You can enter comments on your own results that will be displayed for all viewers on your bio page. To comment on one of your results, you'll need to find it first. The quickest way to access your marks is to visit your bio page. Click on your picture or initials in the top right corner of the screen, click  Dashboard, and then click  Bio Page next to your name. Once you've found the mark you want to comment on, click it as shown above. You'll then be able to click  Comment on this event.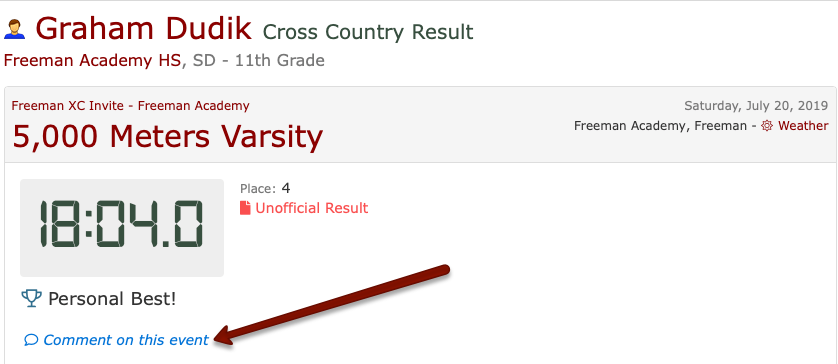 Type your comment, then click Save.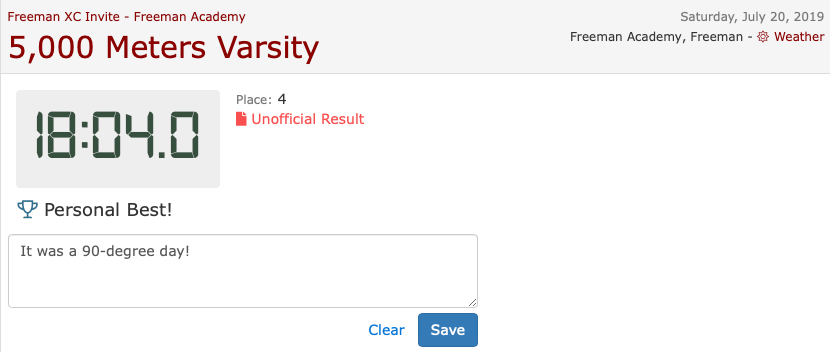 Any comments you enter will be visible when you share the result using the procedure above. Comments will also be visible on your bio page, as shown:

---
How helpful was this article?
---