Donating to a Team
Athletic.net allows teams to accept donations via credit card right on their team's homepage. These donation and fundraising campaigns can fund new equipment, travel, or a host of other things. It's easy to donate to the team of your choice and help them meet their goals!
In order to donate to a team, you'll need to find the team homepage. You can do this by searching for an athlete on that team, or by searching for the team name itself. Use the  Search button at the top of every page to find a team or athlete.
To narrow your search to include athletes only, enter a: in the search box before your search query. For example, typing a: Eisenhower will only show athletes named Eisenhower, and exclude the (numerous!) schools named Eisenhower. On the other hand, typing t: Eisenhower will only show teams or schools named Eisenhower, and exclude athletes from your search results. If you put the name of the city after your search string, it will narrow results those listed for a particular city.
Once you've found your team's homepage, you'll see a box titled  Donate. In it will be listed any donation items that the coach or team manager has created. If there are multiple items listed, pick your favorite, and click Donate.
If the box isn't visible, the team's coach or manager may not have enabled donations yet. Contact them to set this up!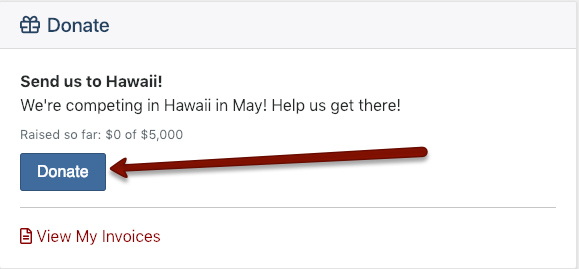 Enter the amount you'd like to donate, and click Give Now.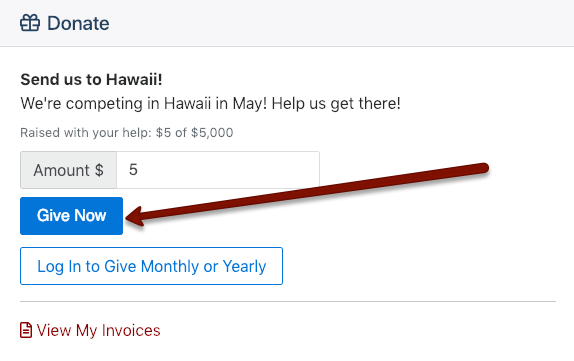 If the team has enabled recurring donations, you may also be prompted to select whether you'd like to give once, or on a recurring basis. Select the appropriate option before clicking Give Now.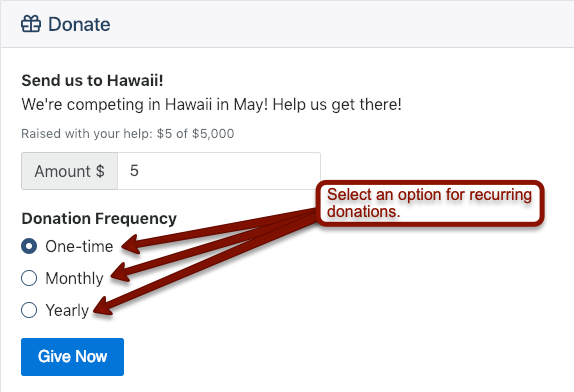 You'll be prompted to enter your billing information as it should appear upon the invoice. Complete the form and then click Next .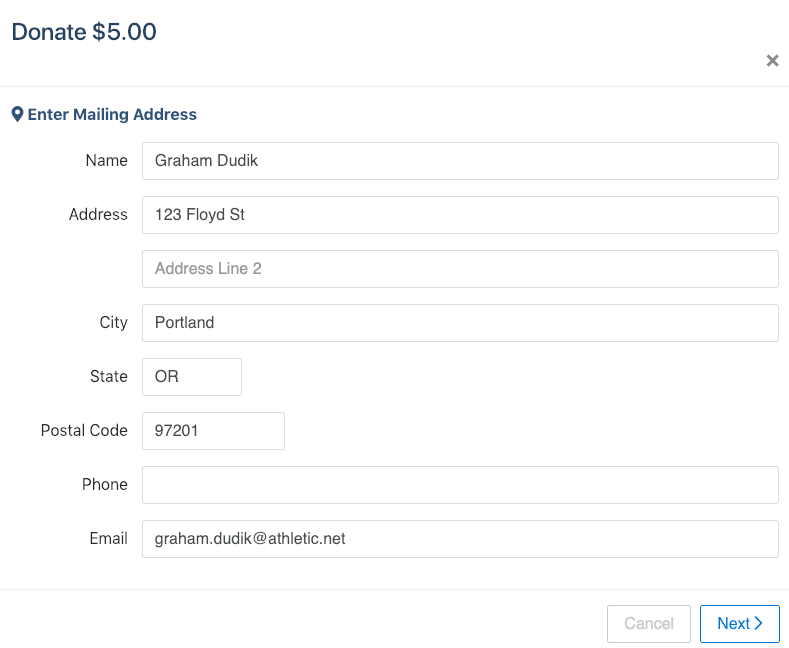 Next, you'll be prompted to enter your credit card information to complete the donation. When you're done, click on Charge Card 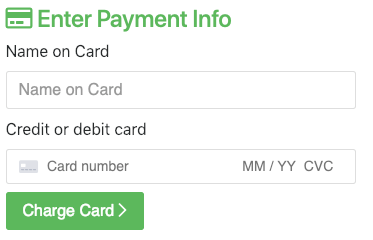 Once you've completed your payment, you'll be presented with a receipt for your records. Your receipt will also be emailed to you at the email address you entered previously.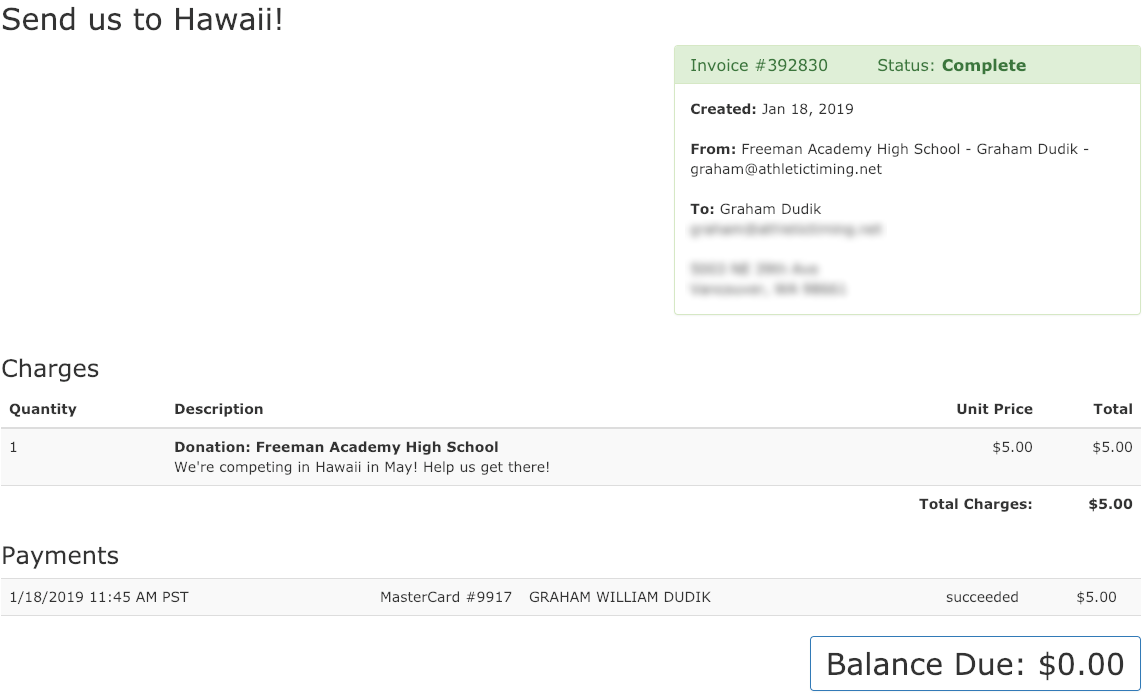 Thanks for supporting teams on Athletic.net!
---
How helpful was this article?
---