MVP Reports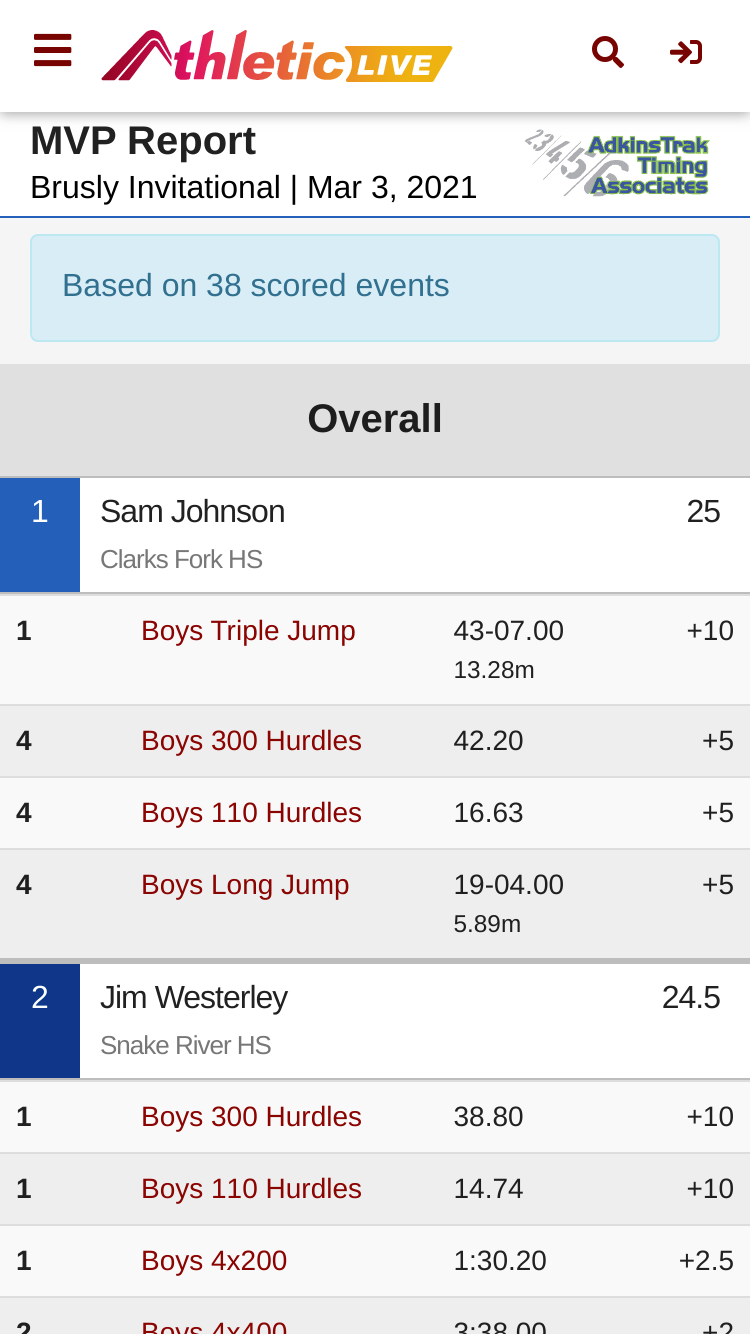 Summary
AthleticLIVE can display MVP reports for the following categories based on team scores. 1/4 points are given for relays.
Overall
Male
Female
Male Track
Female Track
Male Field
Female Field
Configuration
Under the Scoring section, check "Display MVP Reports?"
As you upload final results, the MVP reports will update.
NOTE: This calculates 1/4 points for relay athletes. Only enable MVP reports if you intend to enter relay names in final results.
Example
---
How helpful was this article?
---