Designating Coaches for Unlimited Rankings and AthleticTV Access
One of the biggest perks of becoming a Team Site Supporter is access to upgraded features like unlimited rankings and AthleticTV.
For each season your team has a Site Supporter account, you get:
A year's free access to AthleticTV for four coaches. From the moment you activate a coach's access, they get 365 days of free access to AthleticTV
Access to unlimited national rankings for two coaches. Access to these rankings is available through the middle of the next sport season. In other words, if you sign up for a Team Site Supporter account for the Outdoor Track & Field season, you get access to unlimited national Track & Field rankings through the middle of the Cross Country season.
Remember, with a Team Site Supporter subscription, all your coaches get access to unlimited state rankings.
To designate which coaches on your team can access these extra perks, click  Manage Team from your team's home page, then click Edit Coaches.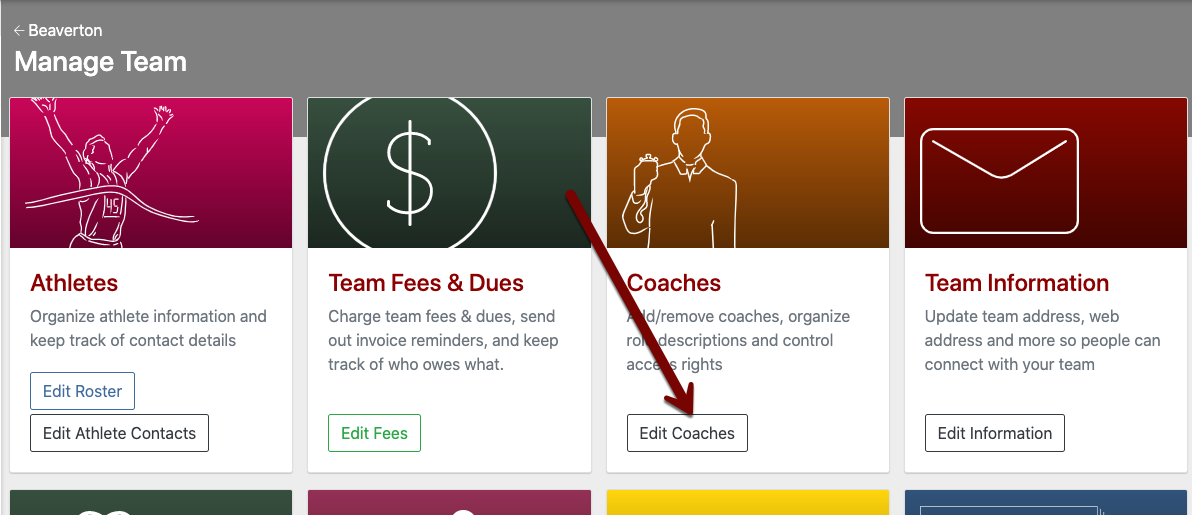 If you're a Team Site Supporter, you'll see a box at the top of the screen discussing Team Site Supporter perks. Click Select Coaches to Give Access.

To give coaches access to one of these perks, click the Give Access link next to their name under the appropriate perk.

When you click on Give Access, you'll be shown the expiration of the perk as well as how many upgrades you have left. Click on the perk to apply it to the coach.

---
How helpful was this article?
---