How to Edit or Resubmit a Virtual Result
If you make an error when submitting your virtual meet result, or if you want to resubmit your result with an improved mark, you'll need to delete your current submission and re-submit. This is accomplished from within AthleticAPP and takes only a few taps.
You may only change your results submission for a virtual meet during the submission window. Once the submission window closes, your results may no longer be edited.
If you're having trouble uploading a video for a virtual result, don't delete your post! You can remove and replace video or other media without deleting your result. See
Troubleshooting Video Upload Issues
for more help.
From within AthleticAPP, navigate to your personal feed by tapping on the home icon (). In addition to all other items in your feed, you'll see posts created when you submit results for virtual meets. Scroll to find the result you're looking for, paying attention to which meet the result is for.
If you submitted the result you're looking for very recently, you may need to swipe down on the home screen to refresh the page and show your submission.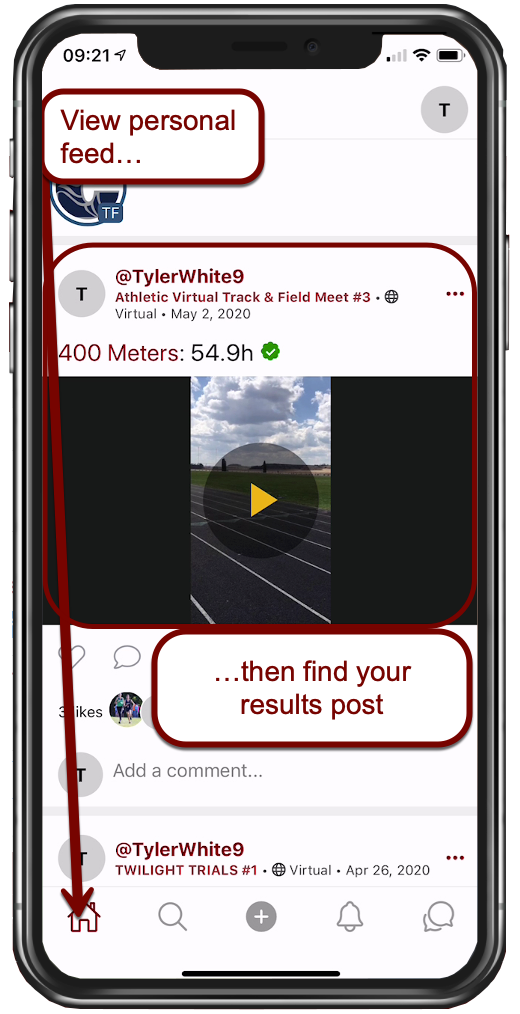 If you're having trouble finding your post because your feed is busy, tap your name or picture in the top right corner. Then tap
My Profile
. This will show you posts that you've made and will filter out posts made by others so you can find your results post quickly and easily.
Once you find the results post, tap the menu icon at the top right of the post (either
or
depending on your device). From the menu that appears, choose
Delete Post
. Then choose
OK
from the confirmation screen.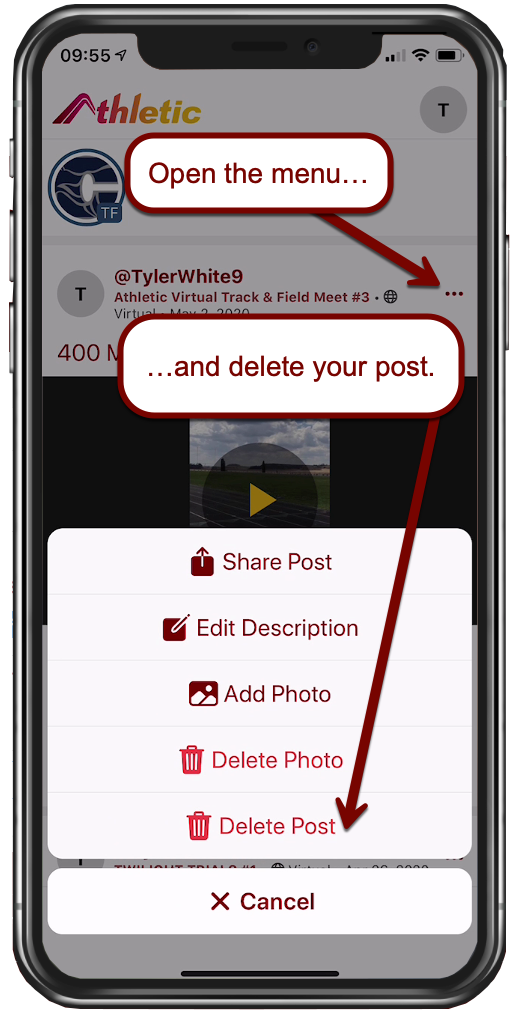 Once you delete your results post, you'll receive a notification from AthleticAPP prompting you to resubmit your results. Return to the Notifications tab and resubmit your results with a new video or photo, if applicable.
---
How helpful was this article?
---