Uploading Track & Field Results #3: Divisions
On the Upload Results page, you will start on the Upload Tab. Click the Upload a file button and upload your complete results file in the format specified.
Once the file has uploaded, check to make sure that divisions are matched up properly. They will automatically match up if you matched the division IDs on the Manage Meet page with the ones used in your meet management software.

If the divisions shown do not match what was actually run, or you need to edit the divisions, then click on Edit Athletic.net Meet Divisions.

You will then be able to change the division names, abbreviations, and level to match your meet. You can also + Add Race Divisions here.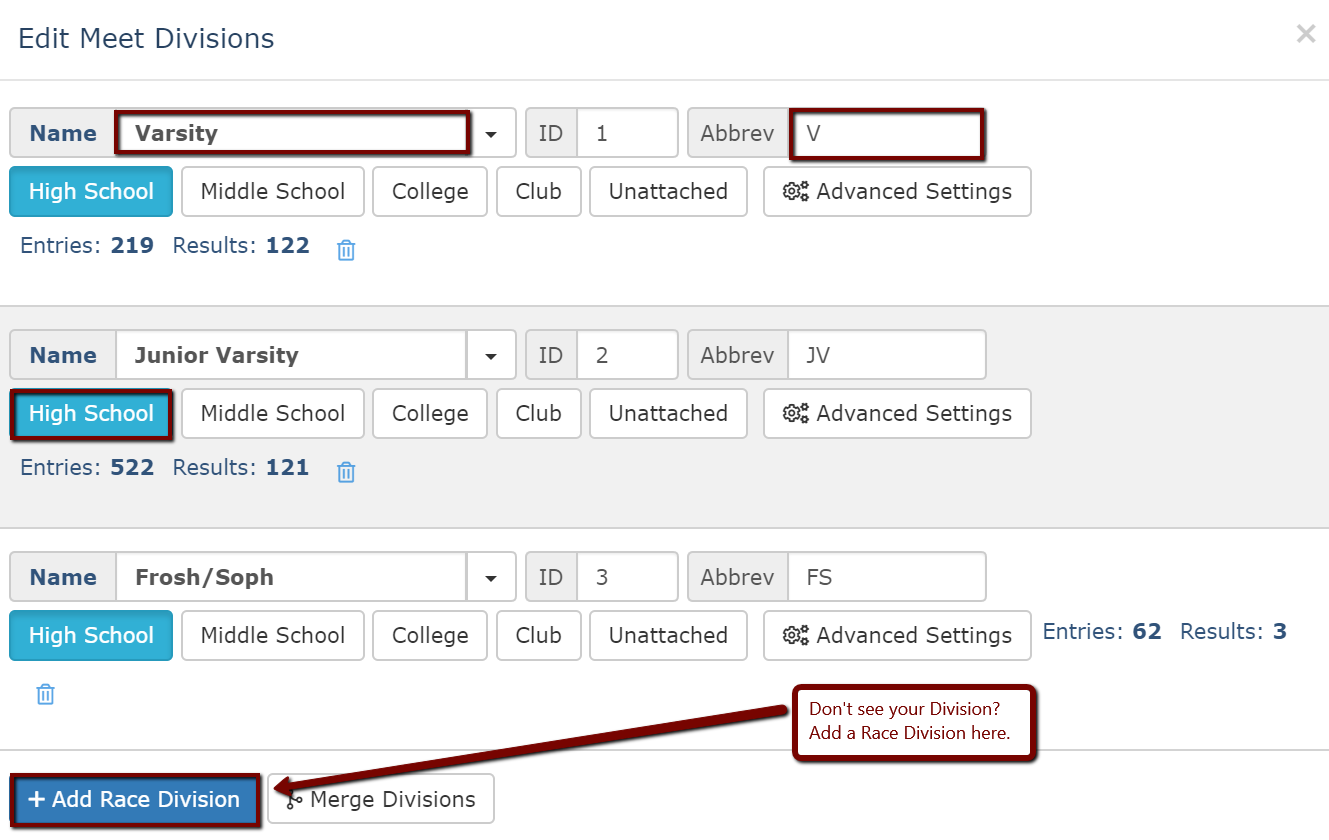 Once this is complete you can move on to the Teams Tab.
---
How helpful was this article?
---