Multiple Pits
AthleticFIELD supports multiple pits for both online sync and local sync. For example, say you have 2 flights of Mens Triple Jump. You can run Flight 1 on Device A and Flight 2 on Device B.
You cannot run the same flight on two separate devices!
Displaying Multiple Pits on the Live Scoreboard
On the Create or Edit meet screen under Live Field Scoreboard, check "Are you running multiple flights of one or more field events at the same time?".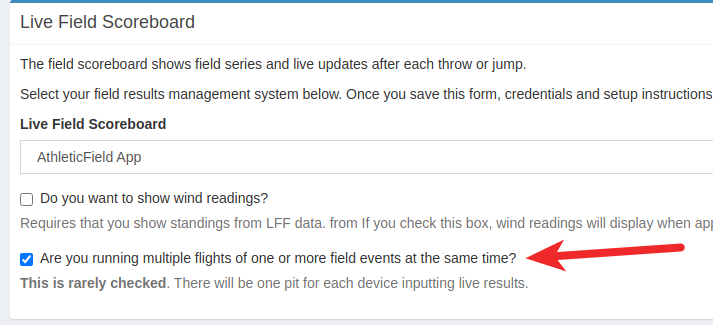 Generating Finals from Multiple Pits
If you are using Local Sync, you must upgrade to AthleticLIVE Local 3.4.5 or greater to generate finals after using multiple devices to enter results from multiple pits.
Once all of your devices have finished entering data, identify the device you wish to use for finals.
From the side menu, click "Remove Round". Confirm that you want to remove all flights of this round from your device.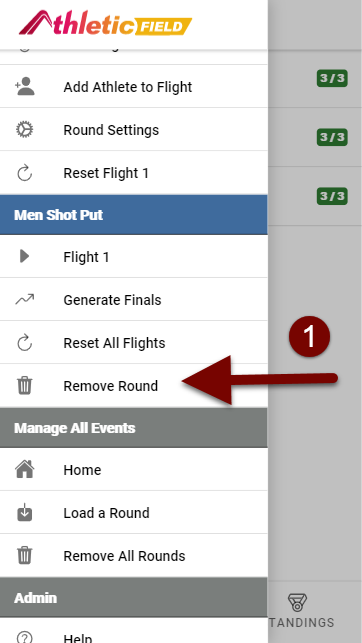 You will be redirected to the home screen. Click "Load a Round".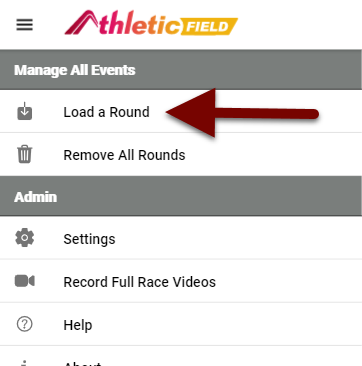 Loading the Round

Local Sync: Check the checkbox next to the parent round. This will automatically check all of the flight checkboxes.
Online Sync: Enter the round code.

Click "Save".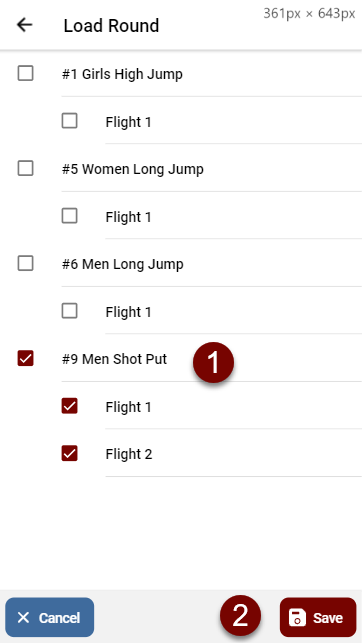 Click any flight.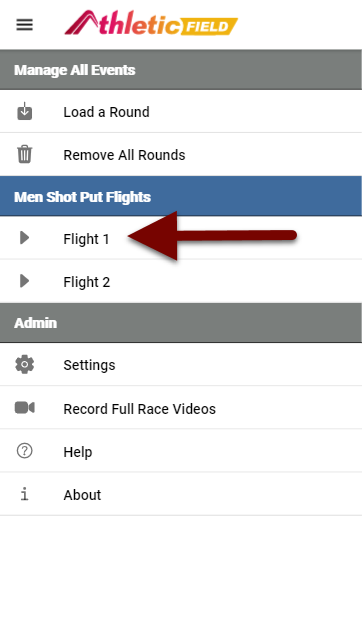 Click the Hamburger Menu.
Locate the appropriate event and click "Generate Finals".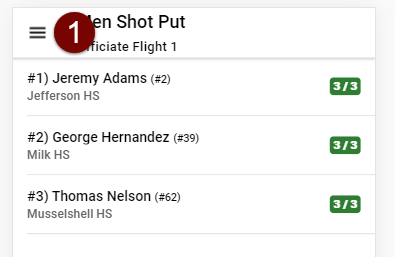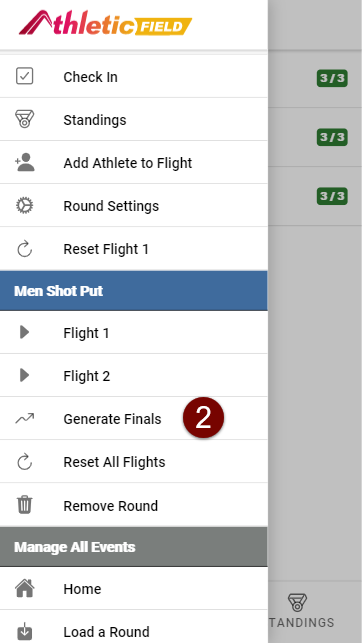 ---
How helpful was this article?
---