AthleticFIELD Timer Setup
There are two ways to synchronize data between your meet management system and the app.
Choose the one that's right for you.
Online Sync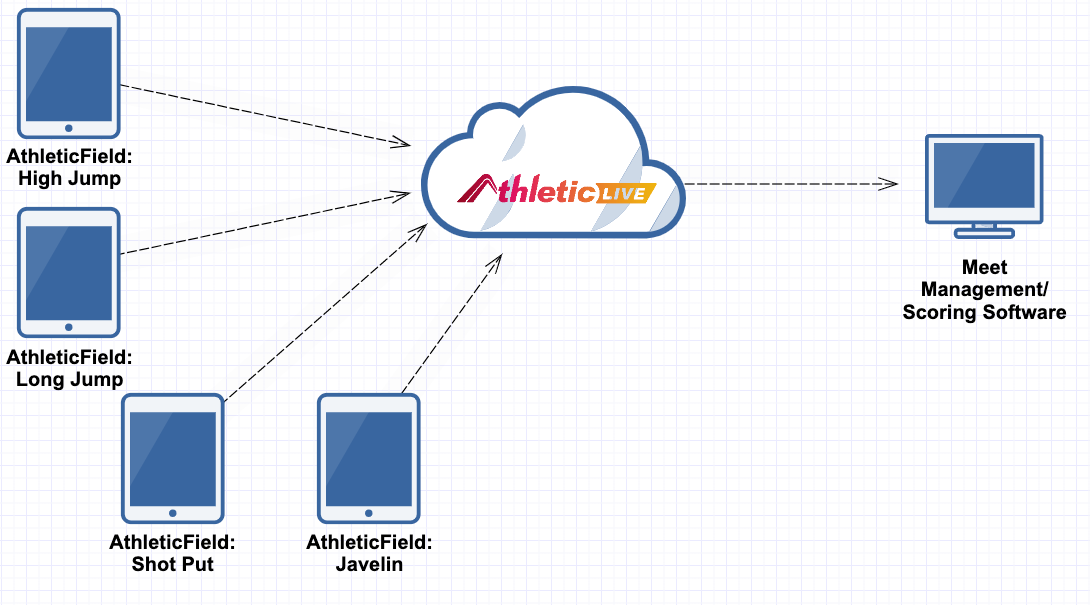 The simpler method for setting up results collection using AthleticFIELD is Online Sync. Online Sync counts on each device having its own internet connection. The usual scenario for this is when you arrive at a meet and will be using officials' or volunteers' smartphones with a mobile data connection to collect results.
Flight lists are uploaded to the AthleticLIVE admin site and each event is automatically assigned a unique six digit code. This code is entered onto devices to load the round into the device. Once the event is complete, the results are downloaded from the AthleticLIVE admin page to your scoring software.
If the internet connection to any particular field device is interrupted after the flight has been loaded, results are stored locally on the device until such time as the connection is restored.
Online Sync is recommended for most cases, as there is minimal setup required, and data collection devices can easily be changed out for others with minimal fuss.
Read the setup documentation for Online Sync
Local Sync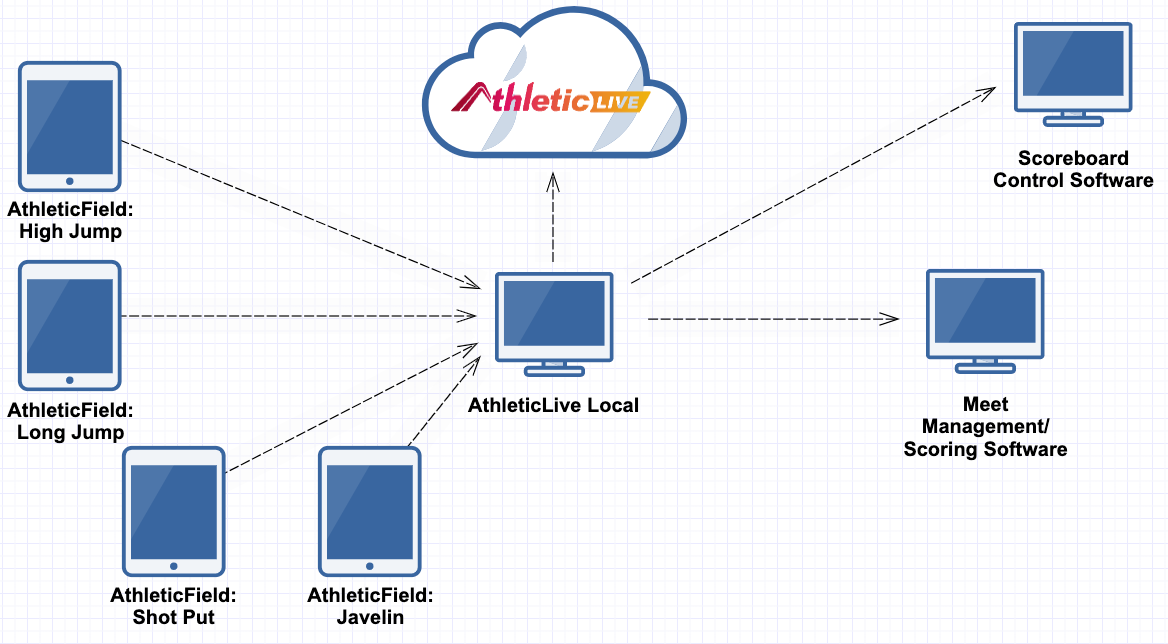 If you're in a venue where mobile data connections are less than reliable, or if you'd like to use AthleticFIELD to drive in-venue scoreboards, Local Sync is the recommended option. Instead of a direct connection to the internet, each data collection device must be connected to the same local network.
Our middleware system, AthleticLIVE Local, acts as a data server on your local network, and will run on a computer on your local network, and only the computer running AthleticLIVE Local requires an internet connection, since this computer acts as the central hub for all data going between scoring computer, scoreboard controller, field data collection devices, and the internet.
If you have the opportunity to run your own local network to all field devices, or you'd like to use ResulTV Field Scoreboards, Local Sync is the option for you.
---
How helpful was this article?
---