Add a Timer or Event Manager to Your Meet
If you've hired a timer or event manager to work your meet, you'll need to give them access to your meet on Athletic.net so they can help you administrate the meet. Timers and event managers usually have an Athletic.net team page. You'll need to send them an invitation, have them accept the invitation, and then add them as a co-host.
Inviting an event manager works very much like inviting a team. From the  Manage Meet page, under  Participants, click  Invite Teams.

From the Invite Teams to Meet box, use the Level drop-down box to select Event Manager. If the event manager has worked a prior meet for you, you can select them from the  Select Teams From Another Meet menu.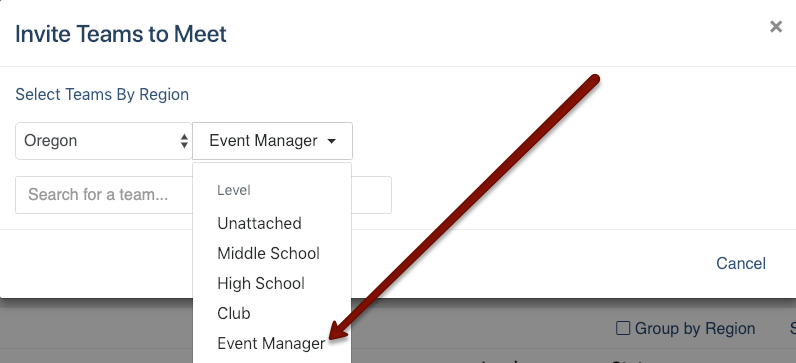 Select a region, then search for the event manager's name.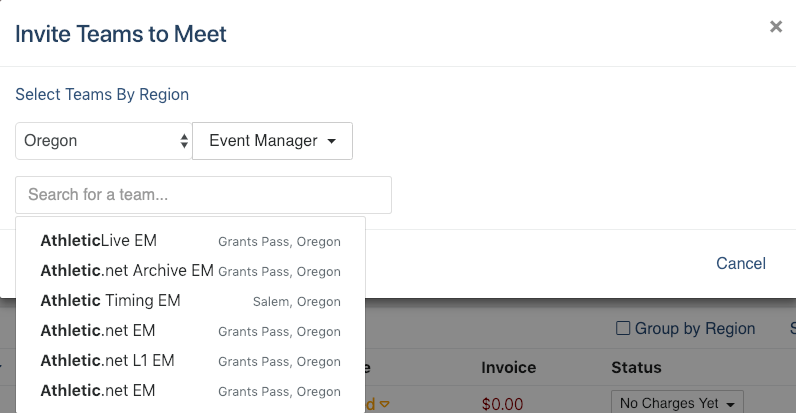 Once you find your event manager, click on them and choose Write an Email and Invite Team.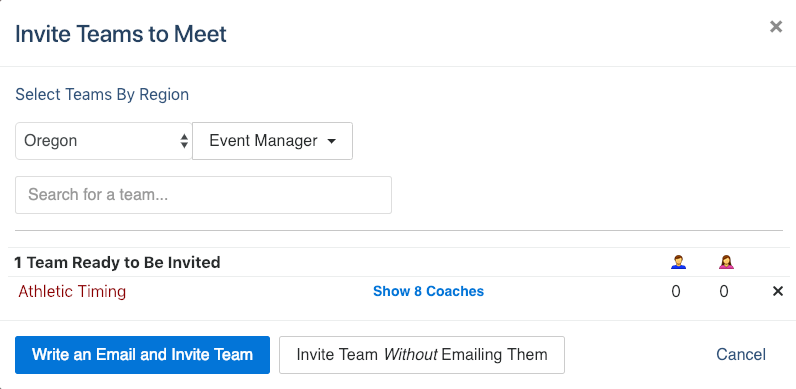 You can edit the stock email, or write your own. When finished, click Invite Team at the bottom.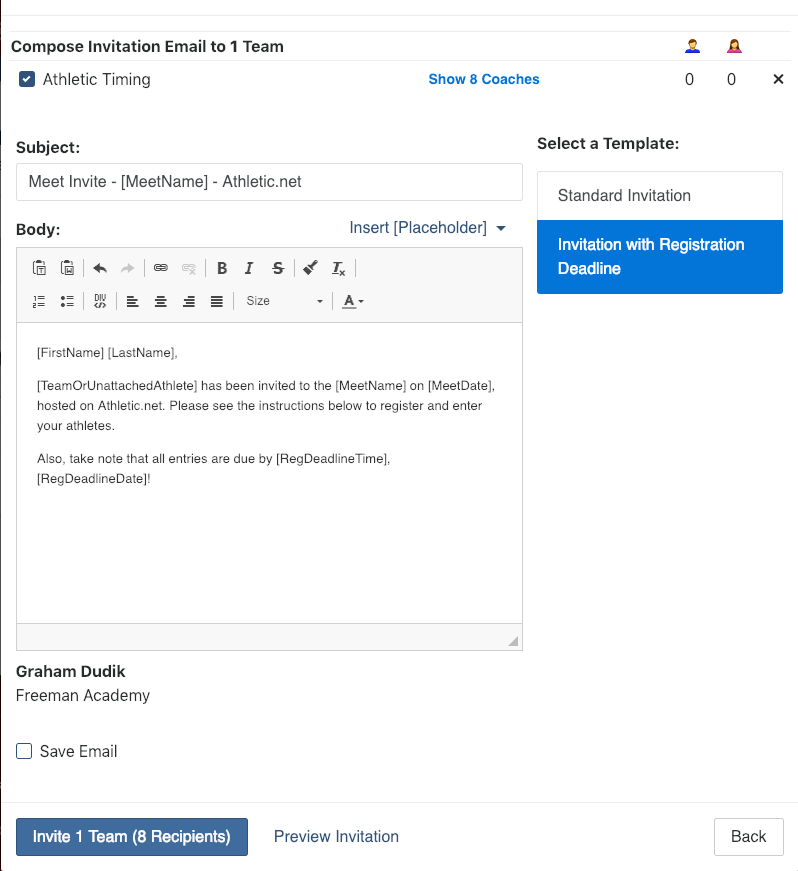 The event manager will need to accept the invitation. See Requesting and Accepting Meet Invitations for more details.
Once the event manager has accepted the invitation and has been added to the meet, you'll want to make them a co-host on the meet so that they can help you administrate it. See Add a Co-Host for more information.
---
How helpful was this article?
---