Setting Meet Entry Deadlines
To set or change an entry deadline, navigate to your team's homepage by clicking on the Menu Icon () in the top left corner, and then clicking on your team's name. 
Find the meet on your team's calendar, and then click  Manage Meet.

At the top of the page, click  Settings.

Under  Meet Information, there are Entry Beginning and Entry Deadline checkboxes. Checking each box will allow you to define the entry window by entering a date and time. As soon as you enter a date and time the meet settings are updated.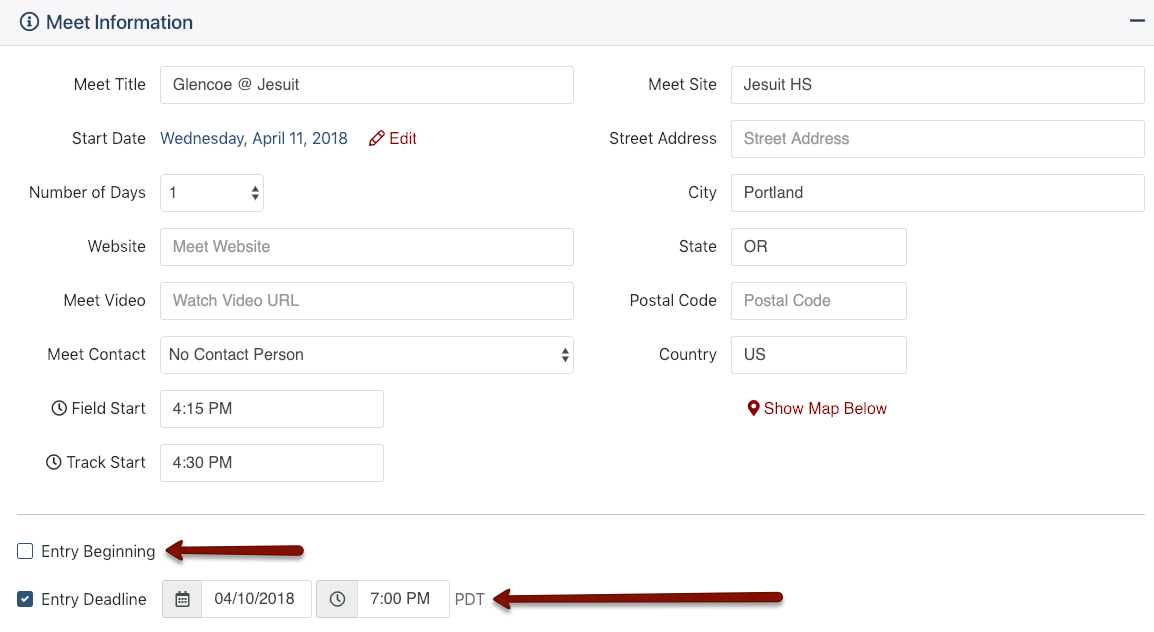 ---
How helpful was this article?
---