Recording a Workout
AthleticAPP has the ability to record your run and quickly post the completed workout to your profile feed as well as your AthleticLOG. Using AthleticAPP, you can track your run, time it, and set the app to alert you if you've reached a set distance.
Recording a run with AthleticAPP will track your run's path on a map and post this map to your profile. If you'd like to conceal the start and end locations of your workout, see
GPS Privacy Zones
. If you'd like to make all workout data private, see
How to Make Your Profile Private
.
To start recording a workout from within AthleticAPP, choose the Add Post icon () from the bottom center of the screen, then choose Record Workout.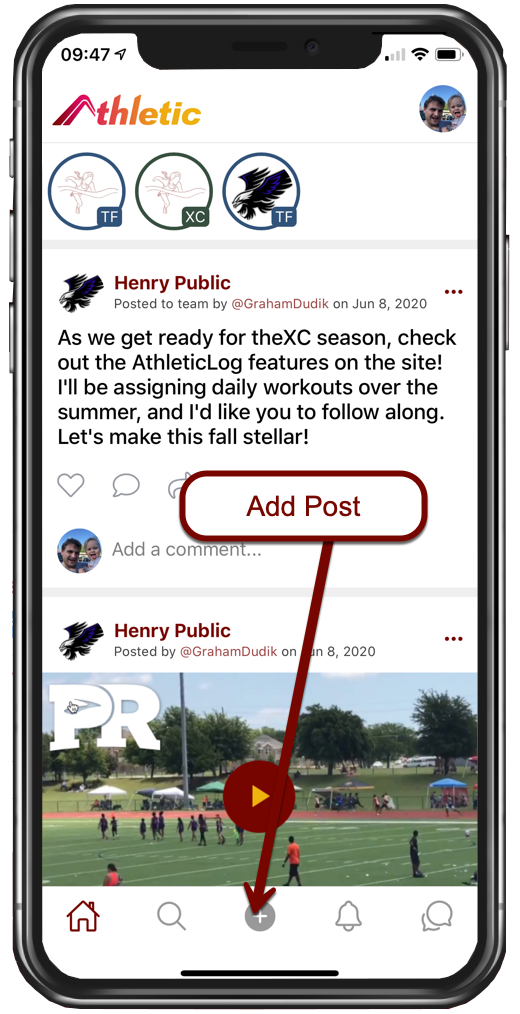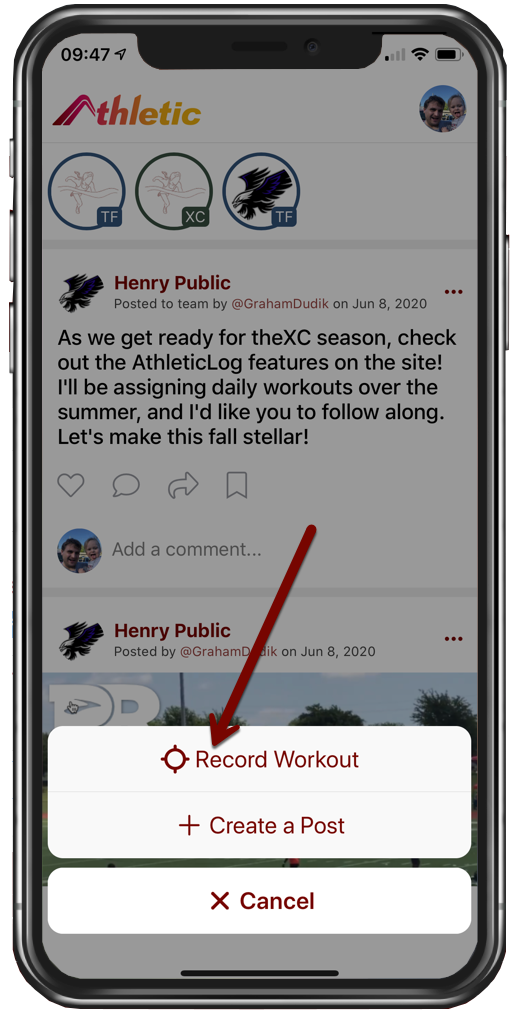 On the next screen, you can see the following choices: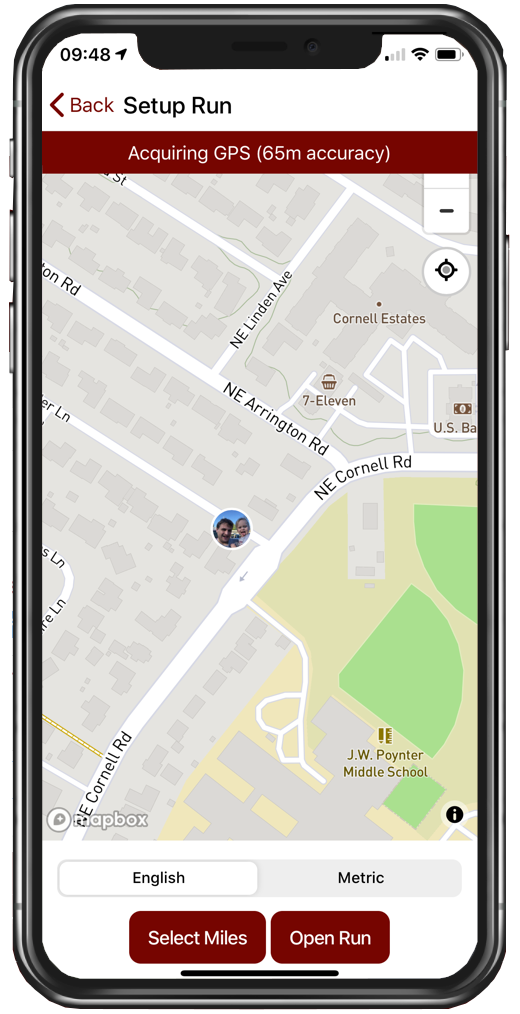 English: Record distances using miles
Metric: Record distances using meters
Select Miles/Meters: Choose a preset distance to run. AthleticAPP will alert you when you've completed the preset distance.
Open Run: Start tracking your run without choosing a preset distance.
Once you've selected a preset distance or an open run, choose Start on the following screen to begin your workout.
If your GPS signal isn't strong enough to provide an accurate location, the Start button will be disabled. Move outside and away from buildings to allow the GPS accuracy to improve.
For open runs, choose Finish to end your workout. If you chose a preset distance, the clock will be automatically stopped when you reach that distance.
---
How helpful was this article?
---