Upload an Event Schedule from HyTek's Meet Manager
Before uploading an event schedule, you'll need to make sure you have configured Meet Manager to upload to AthleticLIVE via FTP. See
Configure HyTek FTP Uploads
for instructions.
Open HyTek's Meet Manager, and then open the Run screen from the menu bar.

Once you're on the Run the Meet screen, choose Web from the menu bar.

Choose the Log-in tab, and then click Upload Event Schedule.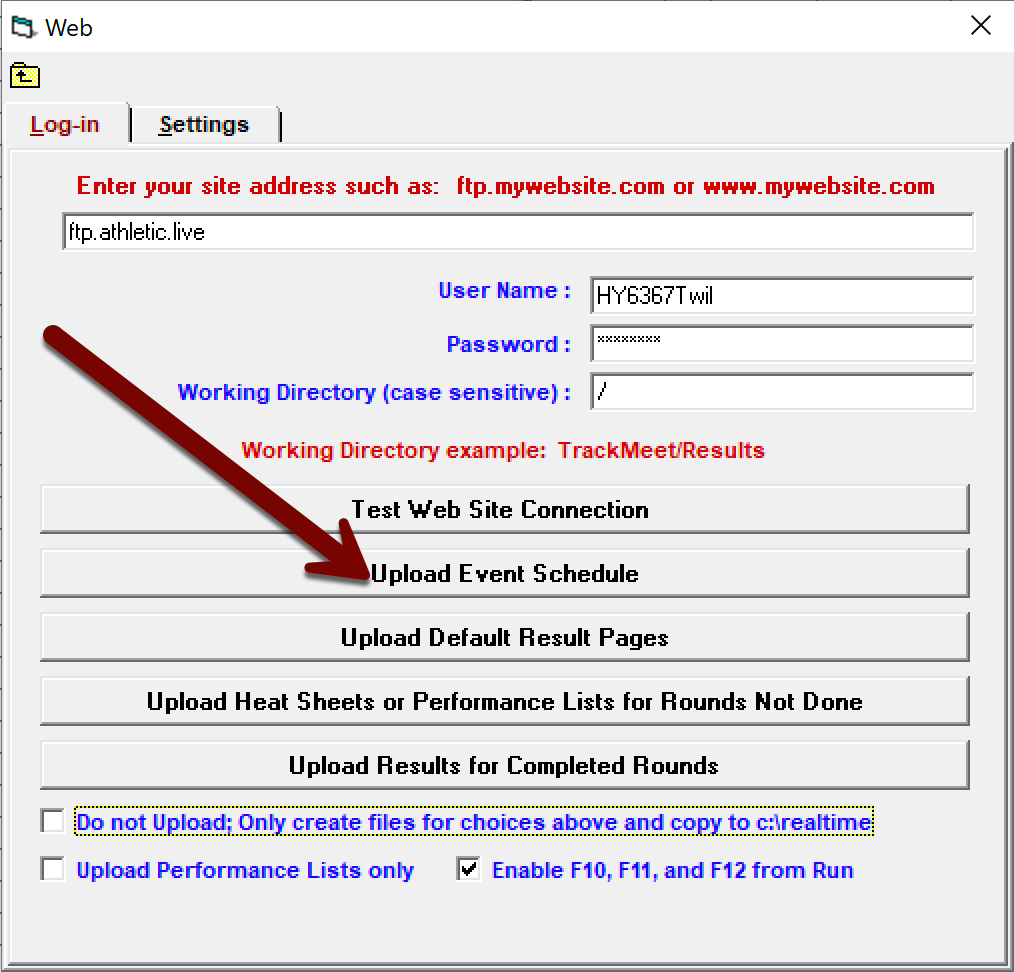 Within a minute, your session schedule will be available on AthleticLIVE. Viewers will be able to view the order of events and see which events have entries and/or results.
Having upload issues? Check out the Common Upload Problems page and see if we can help.
---
How helpful was this article?
---