Upload a Team File from Hytek's Meet Manager
Uploading a team file will allow you to publish heat-by-heat results and avoid truncated team names.
In Hytek's Meet Manager
From the home screen, select Schools or Teams from the menu bar.

Review the team list for accuracy, then click Export to HTML from the menu bar.

Choose where you'd like to save the file, and then click OK.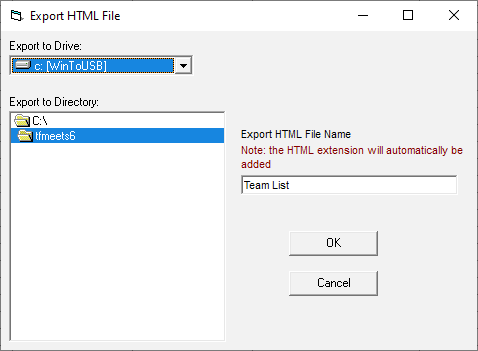 In AthleticLIVE
Access your Meet Details page and choose  Upload Teams.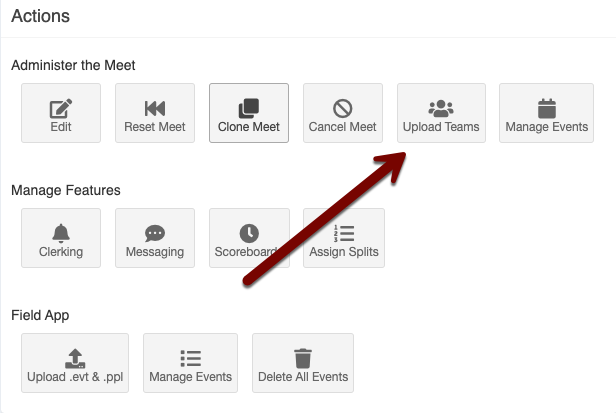 Click Choose File and select the file you just exported from Meet Manager.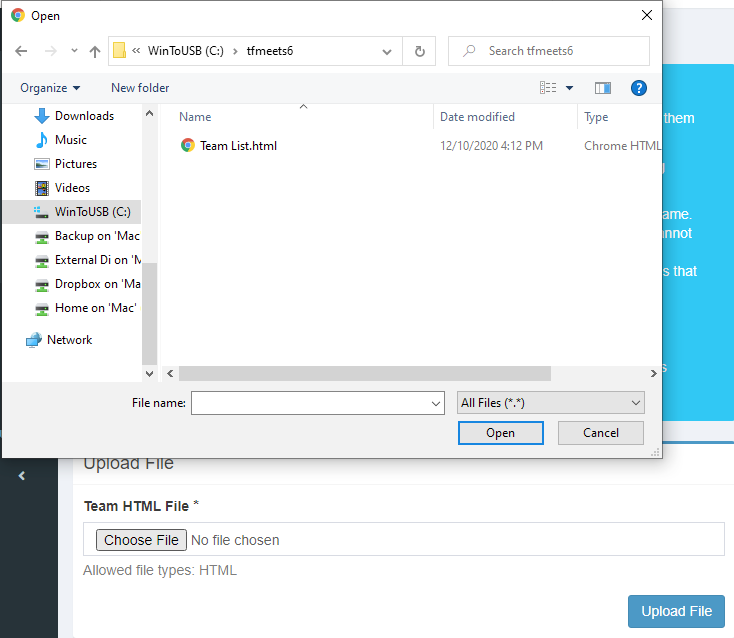 Click Upload File.
Your teams will be added to AthleticLIVE within a minute.
---
How helpful was this article?
---