Upload a HyTek Roster File
Using competitor numbers and uploading rosters ensures that you don't get any truncated names from HyTek's Meet Manager result uploads.
Before you upload a roster file, you'll need to upload a team file. Instructions:
Upload a Team File from Hytek's Meet Manager
. If you don't, the
Upload Rosters
button will not appear on your
Meet Details
page.
Additionally, you'll need to assign competitor numbers in Meet Manager. No changes from the default competitor numbering settings are necessary.
In HyTek's Meet Manager
Open the Run screen from the menu bar.

Select Preferences  Web Real-Time from the menu bar.

Ensure that Include Competitor Number is checked.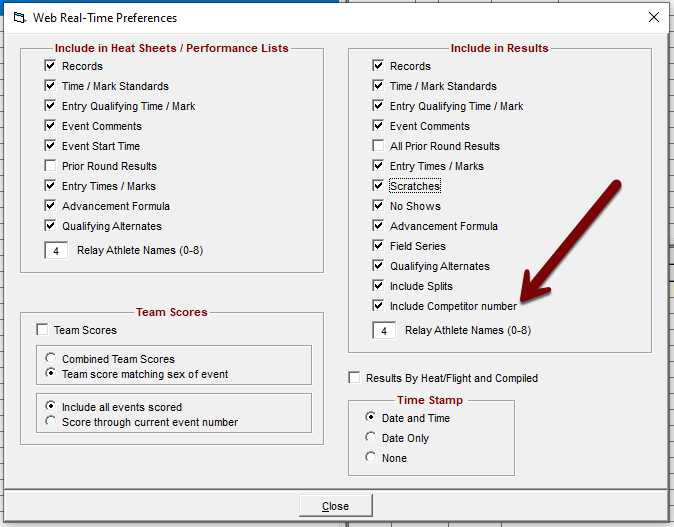 From the home screen or the Run the Meet screen, select Athletes from the menu bar.

From the Athletes screen, select Export to HTML from the menu bar.

Choose where you'd like to save the file, and then click OK.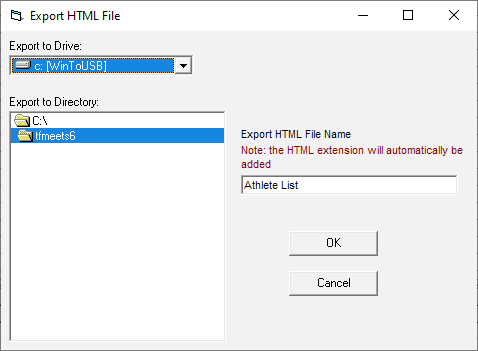 This export may take some time if you have a large number of athletes, and Meet Manager displays no progress bar to indicate the status of the export. Meet Manager may become unresponsive during the export process. Be patient! When you see the dialog box displaying a confirmation of the file creation, you may continue.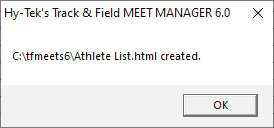 In AthleticLIVE
Access your Meet Details page and choose  Upload Rosters.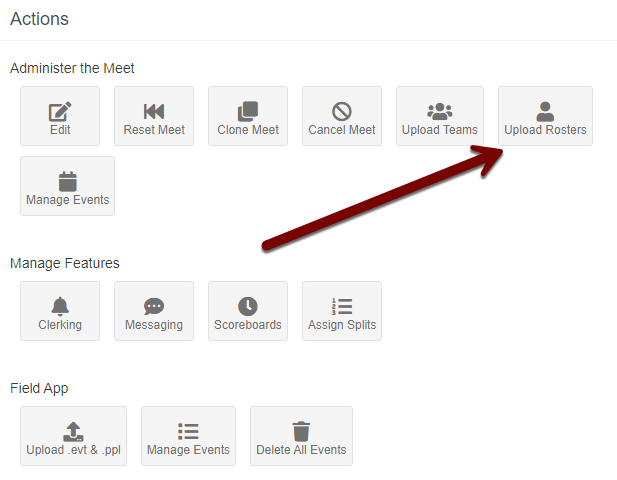 Click Choose File and select the file you just exported from Meet Manager.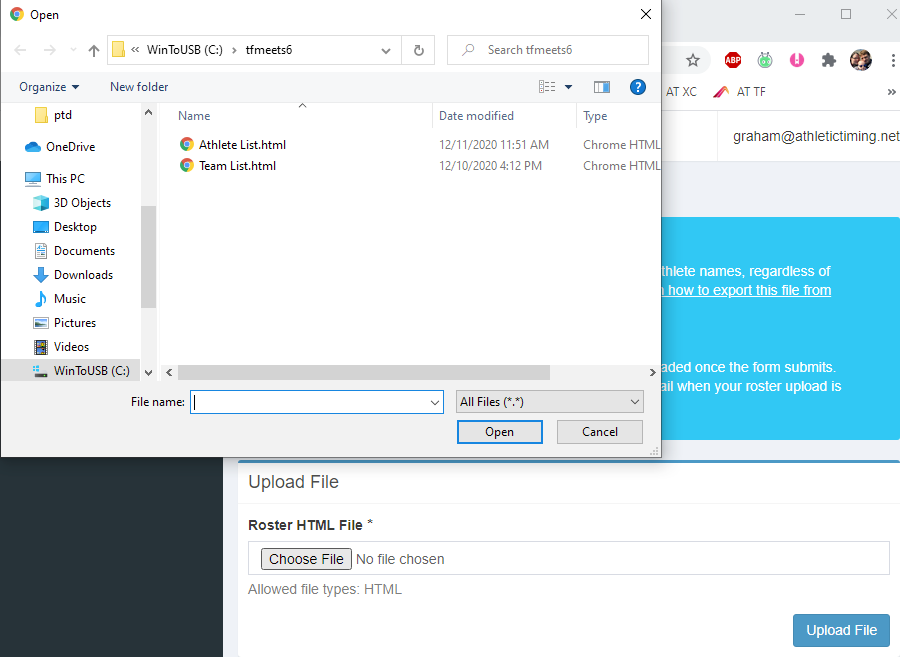 Click Upload File.
For small roster files, the athletes will be added to AthleticLIVE within a minute. For larger roster files, processing may take a bit. You will receive an email once the file has been processed.
---
How helpful was this article?
---